Each week of the month this post is updated with all the sources and requested links you see on instagram @honeybuilthome stories!
This month's most requested links and things
Geometry Towels the kitchen towel you didn't know you needed. But seriously!! These microfiber tea towels are MASSIVE, soft, absorbent, and have dozens and dozens of the cutest prints. The print is only on one side. The other side is white. They aren't like car microfiber towels where they get stuck on surfaces. I'm telling you, once you try them, you'll be hooked!! Use code: HONEYBUILTHOME for 15% off.
Super-absorbency Holding up to 7X its weight in liquid
Fast-drying technology Keeps your towel fresher, longer
Next-level cleaning Geoweave™ fabric cleans with less chemicals for a healthier home
IKEA Closet
IKEA Pax – installing closet systems that are beautiful and function can be expensive, but IKEA Pax gives you the high end function with minimal cost. Click here to read my top picks you should include in your IKEA closet + how to plan for the closet itself!
DIY Beginner Basics – LEARN to DIY with Tools! This course goes over everything YOU need to start DIYing today!!
DIY Kitchen and Bath Basics – is LIVE!! There are already hundreds of students tackling all of their flooring, tiling, plumbing, kitchen and bathroom projects with the help of DIY Kitchen and Bath Basics. Within the first week one student removed and replaced her toilet and several others are already in the thick of demo!
BOTH courses are pre-recorded, go at your own pace video lessons! visit HomeSchoolWithTools.com to learn more!
More links
Bula Merino Wool Blend Beanie "Are you wearing a hard hat?" – this DM from several of you made me laugh. Not a hardhat but one of the softest beanies I've found, and it came in a 2 pack from Costco! I got the cream and navy, but it also comes in a 2 pack of grey and black. If you aren't a costco member here's the grey and black from amazon.
Ryobi multi tool – cutting baseboard tool
Ratcheting Screwdriver – the BEST kind of screw driver. Once you have it, you'll never go back to a standard screwdriver
Wallkill outdoor rug – this is a great neutral/patterned outdoor rug. Use code: HONEYBUILT60 for 60% off
Living room recliners set of 2 : color Oatmeal. Did someone say a recliner that doesn't look like a recliner? I DID! We got this inexpensive 2 pack of living room recliners for $500. The fabric isn't performance, so it needs to be cleaned frequently (but I also have 3 kids and cream fabric which isn't the best combo), but these definitely fit the budget and are comfortable. This was definitely one of the most requested links this month.
Reversible flannel/fur quilt – never have you ever met a quilt that you love as much as this reversible flannel/fur. Mine is 1 yr old and still as soft and cozy as ever. The new version comes in any bed size and in 3 colors!!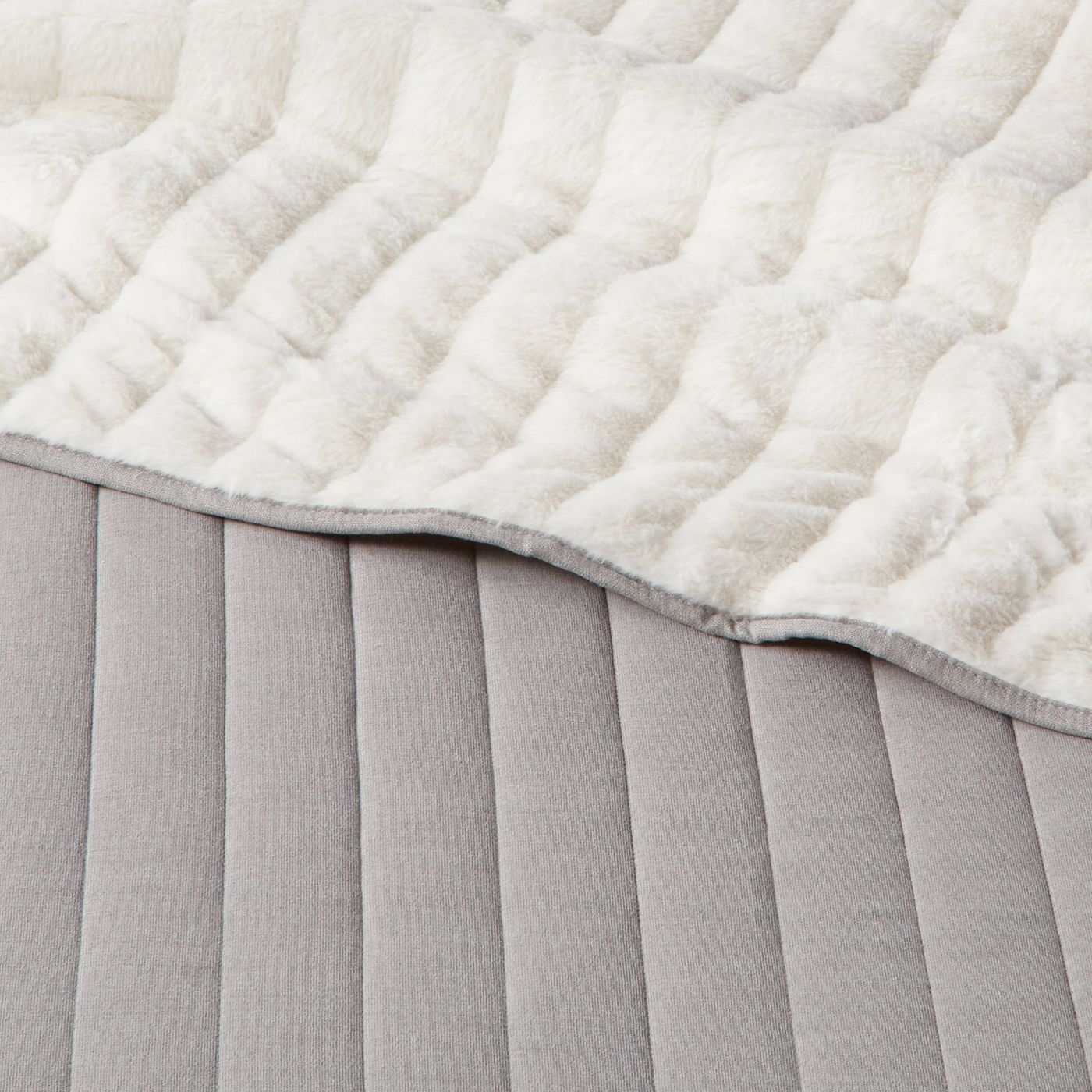 Weekly Scripture Kits– I use this every week from Red Headed Hostess. Makes lesson planning SO much easier for my 13 year old Sunday School class at church.
Oxypowder – If you're the type that gets a little "backed up" on vacation (sorry, TMI), then this stuff is for you!! Take 1-2 tablets at night, and the next morning you will feel so much better!
Stroller Cooler – This thing has been a life saver for our Disneyland trip!! Instead of having to dig through the bottom of the stroller, it hooks right onto the side. Best part–It's insulated!! The exact one we have has been discontinued, but I found this one that is nearly identical. Total life saver!!
Travel Pill Organizer – This has become an essential item for me. Instead of having to carry around a ton of medicine bottles while traveling, I'm able to bring just what I'll need! As you can imagine, it's SO much more convenient!
Water Bottle Carrier – Need I say more? This carrier wraps right around your water bottle, and even has a pocket where you can put your keys, phone, etc. Very convenient and clears up your hands and stroller space. These requested links can also be found in the Disneyland Link post!
Rotary Hammer – As seen in my Insta story of demoing my kid's bathroom. This is the tool I used to tear up portions of my tile I was wanting to replace. Highly recommend to speed up the process.
Discount Codes
Here's a list of my current discount codes. Some of these codes I earn affiliate commissions on, others are just a courtesy discount for you!
Beddys Bedding 20% off sitewide: HONEYBUILTHOME
Perk Energy 10% off site wide: HONEYBUILTHOME
MIXHERS 10% off site wide: HONEYBUILTHOME
Kove Speaker 67% off: HONEY67
Clean Simple Eats 10% off sitewide: HONEYBUILTHOME
Boutique Rugs 60% off sitewide: HONEYBUILT60
Maven Thread Headbands 10% off: CHRISTINE